Tree Stand Defender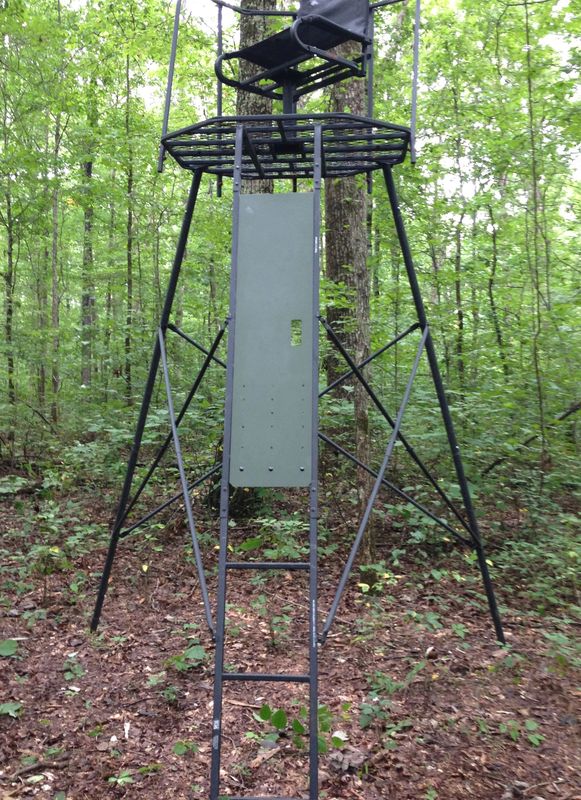 Protective Locking System for  Treestand Ladders
Prevents uninvited guests from climbing your ladder stand


Prevents unpleasant encounters with strangers claiming to have 'permission'

Prevents unfortunate accidents or injuries to unauthorized users or minors


Proactively addresses concerns about negligence and potential liability


Prevents your stand's accessories from disappearing again


Provides some peace of mind about your favorite hunting stand


Protects your investments in time, money and hard work


Satisfaction Guaranteed or Your Money Back!
Regardless of where you live and hunt, there seems to be no shortage of guys who will climb into any vacant stand they find and let 'er rip.

Whether you hunt on private land or public property, we don't need to remind you that trespassing, theft, vandalism and poaching are all highly unwelcome activities. Authorities consider such matters to be 'crimes of opportunity' because such things tend to happen if no one's around to catch the bad guys.

And they will likely write some report, then tell you: "Sorry man, there's not much that we can really do about it..." 

Until now!         

So, What Is It?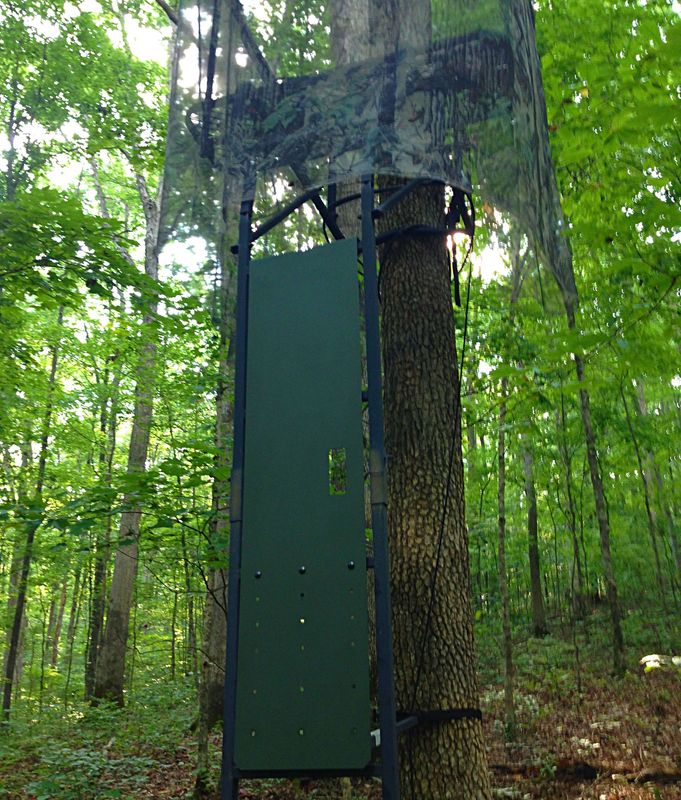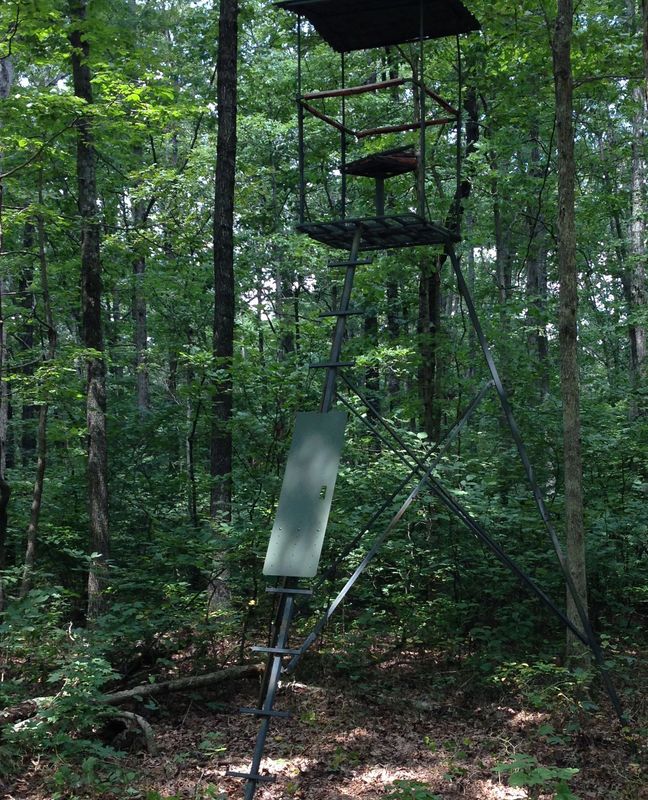 Tree Stand Defender is a ladder lock product designed to block access to the hunting ladder itself.

It consists of a rust proof powder coated protective steel barrier plate, with an adjustable ladder rung locking bracket and fasteners, plus

an all weather lock and keys.

It is

designed to secure conventional hunting ladders utilizing 1" square rungs spaced 12" to 18" apart. 

Tree Stand Defender includes everything you need to get the job done. Best of all, you do not have to take your stand apart to use our product, or make any special modifications to your stand which might affect the safety and stability of the platform. So the idea is - once it's installed on your stand, univited guests will just have to find another stand to climb into!

Tree Stand Defender is a portable, easy to use, convenient and very sturdy ladder lock product. You adjust the locking bracket initially to fit your ladder stand, then using it only takes a few seconds to install or remove. Tree stand security and a little peace of mind are now just that simple.

Think about the considerable amount of time, money, energy, and extra effort you invest each year in setting up a couple of productive, high quality tree stands and equipment for deer hunting season. Aren't those investments worth protecting? We sure think so, and prevention is the key.
Plus - we guarantee your satisfaction or your money back!!
Which Model Do I Need?
Tree Stand Defender is currently available in two different sizes:

The Model 100 is our standard size:

The Model 200 is a wider version:

To determine the correct model for your ladder:
Just measure from the inside edge of one ladder column to the inside edge of the other column.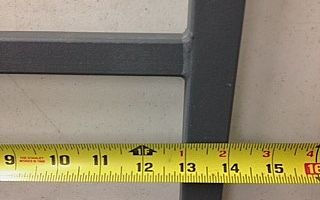 If your ladder's inside column width measurement is 11" to 15", you should order the Model 100.




If this width measurement is greater than 15", then order the Model 200.




The barrier plate has several horizontal rows of mounting holes, which will allow the locking bracket to line up with and secure ladder rungs which are 1" square, with step spacing of 12" apart up to 18" apart.
Your Purchase Includes:



Powder coated steel barrier ladder guard plate

Adjustable locking rung bracket and fasteners

Weatherproof rubber coated padlock and 2 keys 




Easy to follow instructions

Ships via Fed Ex Ground (Cheaper and better than UPS or the US Post Office!)

TSD:  Quiet and Very Easy To Use!!
Installing or removing Tree Stand Defender while hunting only takes a few seconds, even when it is pitch dark thirty, using only your green or red headlamp. I've done this a million times... Easy as 1 - 2 -3.

Here's how easy it is to use: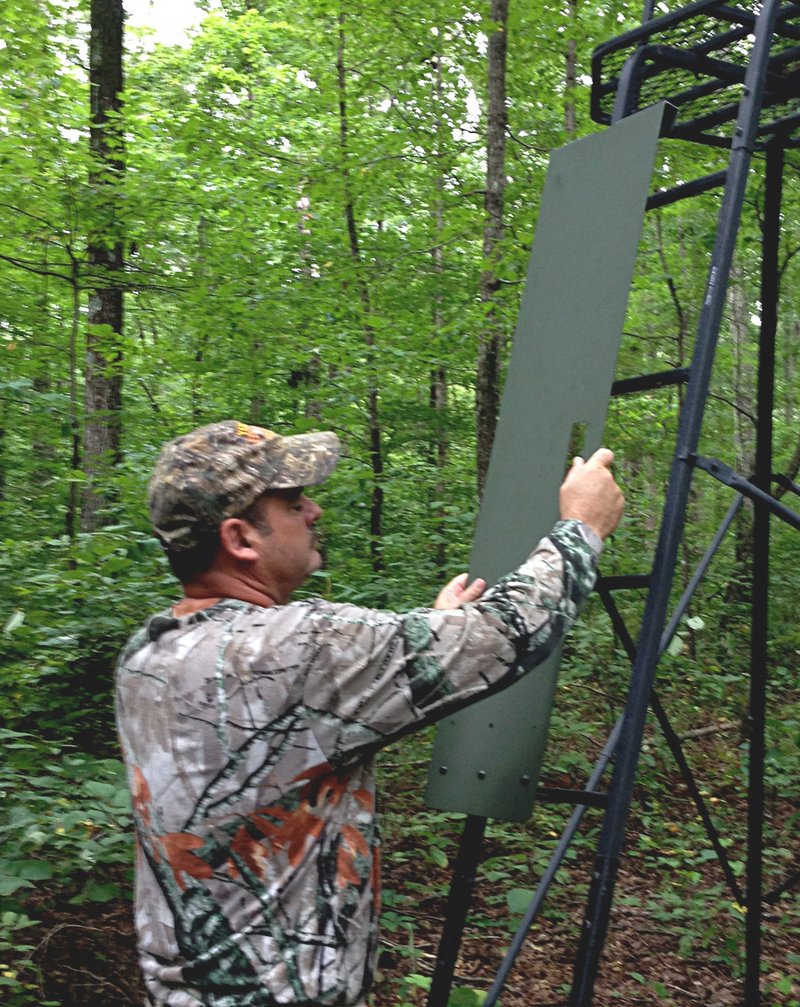 (1) Hang the barrier plate hooks over an upper ladder rung.

(Mount as high as safely possible)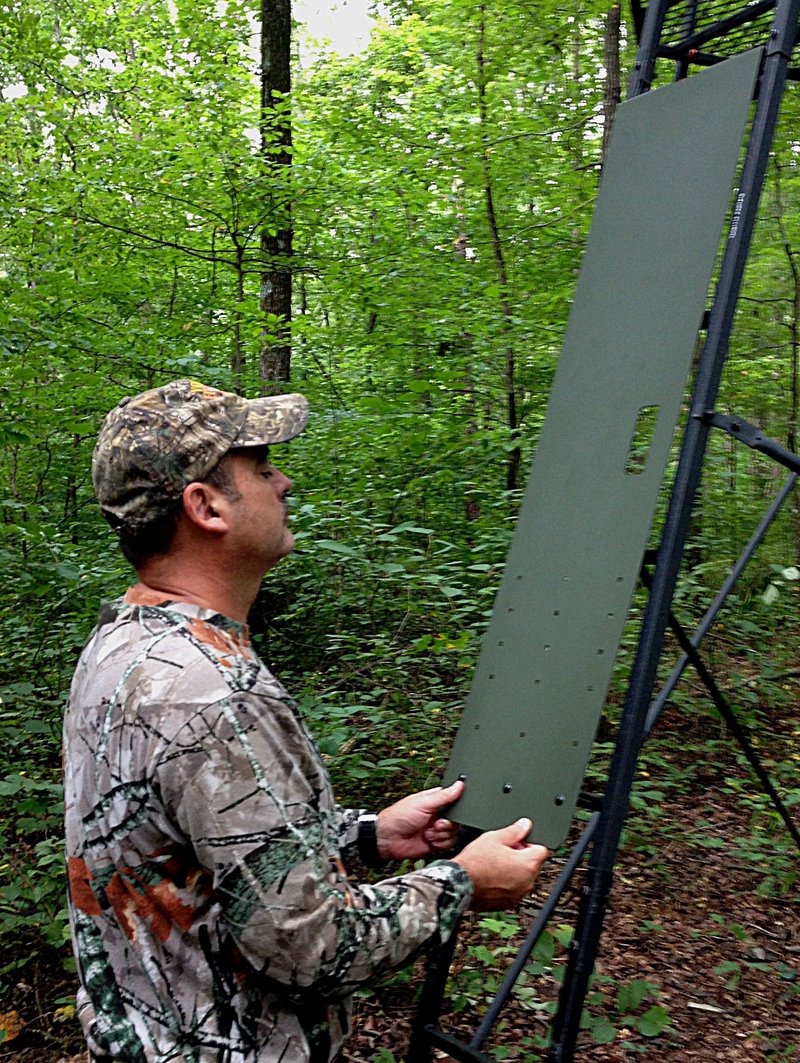 (2) Gently lower the bottom end, allowing the locking bracket

to enclose the intersecting ladder rung.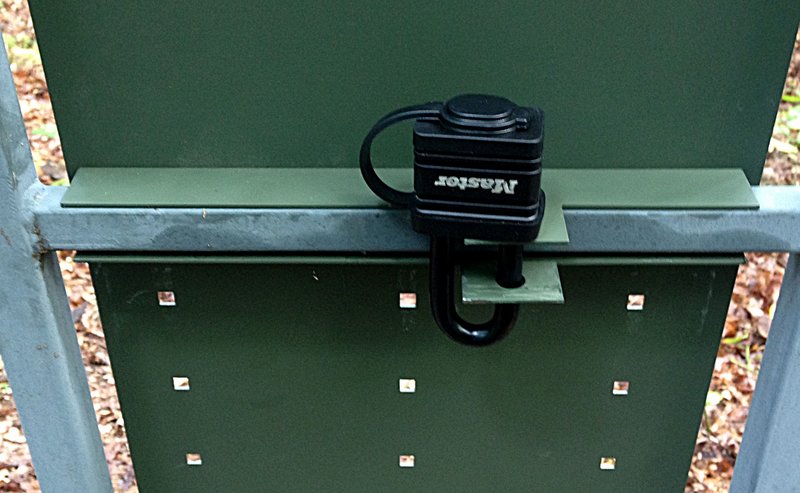 3) Insert the padlock through the two holes that extend

over the ladder rung. The ladder is now secured, and that's it.
To remove, just reverse these three steps. It is just that easy!
Thank You!
Thanks for taking the time to visit my website. I am very grateful for your business, because I am basically a one man show. This is my Veteran Owned and Operated small business enterprise, and the buck stops right here!!

When you order a TSD, I process your order, package it up myself and ship it to you directly from my deluxe garage workshop! So if you need something just holler, and
I'll get right back to you ASAP!!

  (Unless I'm sitting in a treestand somewhere...then it might be a little bit)

Seriously, my manufacturing team and I are all very proud of this product, and we have worked hard together to get this product right, bring it to the marketplace and ensure your satisfaction. We know that when you purchase a Tree Stand Defender, it will perform well for you!! 

May God Bless You, and Good Hunting!!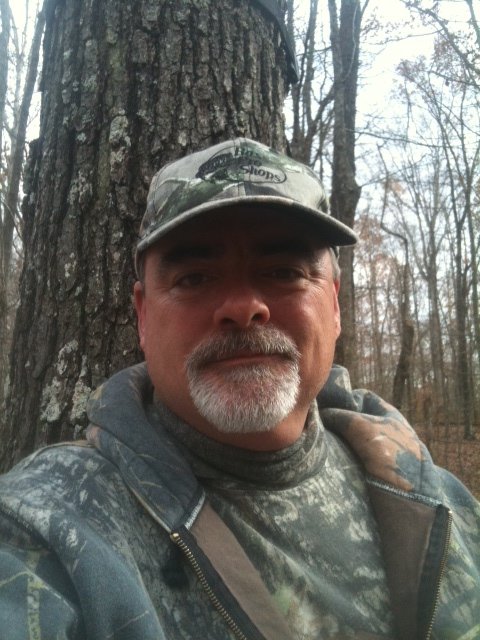 Tony Young
Inventor - Tree Stand Defender

© 2019 Treestand Defender.com